Fashion
Fashion Nova Babyyy
By
|
"We at Fashion Nova believe the customer is the Star. The girls who rock our styles are adventurous, inspirational and badass. A Nova Star is always the best dressed girl in the room. Her confidence is what truly shines, but her Fashion Nova outfit adds that extra sparkle. We strive to provide awesome service, unbeatable prices and the hottest trends." 
Last Spring, while visiting one of my girlfriend's on NYC's Upper West Side, she couldn't stop raving about the fashion brand, Fashion Nova. Her affinity with the clothing line was real. This became more apparent once I saw the number of Fashion Nova price tags, dangling from the clothes in her closet.
Two weeks had passed and I already started seeing @fashionnova trending on my Instagram feeds. I noticed celebrities like Cardi B, Kylie Jenner and Khloe Kardashian, give shoutouts to the brand on their social media accounts. Later on, I noticed many other stars do the same.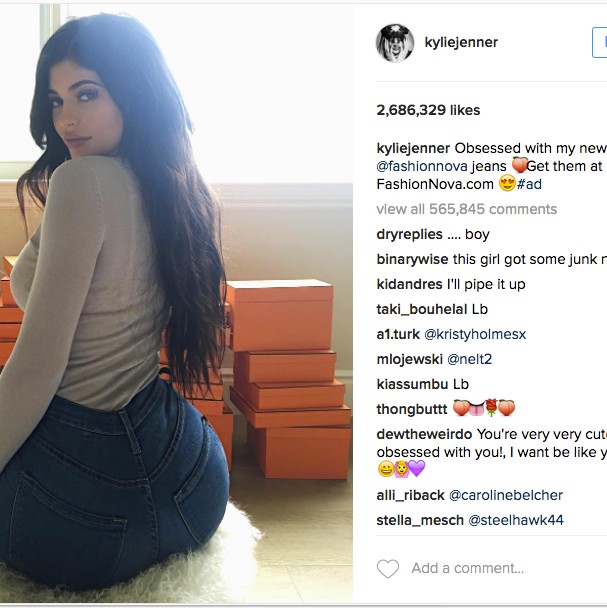 While the brand was making headway on my newsfeeds, I wanted to know how it became such an instant hit. Among all the trendy fashion brands out there, how did Nova pop?
What I learned?
Fashion Nova is praised because of the way it strategically appeals to consumer culture. The brand integrated itself through social media-primarily Instagram, and it used this platform as a means to connect with its audience.
While visiting the Fashion Nova website, one of the primary features I noticed was that many of its models were very curvaceous. This was definitely a contrast to the super skinny models, who make up most of our fashion ads.
The Fashion Nova attire is very trendy and fun, and as advertised, the brand's objective is to produce wearable, affordable clothes, with a body positive influence.
With that being said, according to IMG model, Candice Huffine, for many years into her career
"the curvy woman was an after thought when it came to fashion, visibility, empowerment, and inclusion."
MY QUESTION FOR YOU: If varied female body types are represented in a larger capacity, do you think that societal body stigmas will ultimately dissipate?
THOUGHTS?